About SVSAV Technologies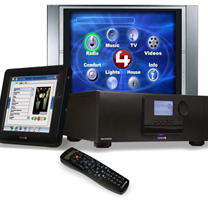 SVSAV is a professionally driven integration engineering company providing a wide range of products & services to address customer requirements, primarily in the Audio Visual Communication & Security needs. We are a network of state-of-the-art technical team who are professionalized in the present & future technology to provide excellence in service. SVSAV with over 9 years of experience in the field of Design & Project executions which consists of more than 200 Private, public & Govt. sector projects, who is the certified Technology specialist in INDIA for Digital Conference System awarded by the BOSCH. This means, he has attained a professional level of competency in servicing the communication technology industry.
Vision :
SVSAV vision is to , services and products that exceed customer expectations.
Mission :
SVSAV Information Solutions is a professionally run global organization providing Information Technology solutions that facilitate our customers in accomplishing their objectives. We aim to be the most sought after organization for our customers, associates, partners and investors while fulfilling our social responsibilities. We achieve this by following a practice of aligning the organization?s goals with the individual goals of all our stakeholders.